Last week, Harley Davidson Riders Club Turkey, Club House inaugurated in EYP Bike Izmir.
Firstly the members of Harley Davidson Riders Club Izmir, Eskişehir and Istanbul chapters, then Harley Davidson Club Hellas (Greece), Hog Atina, Chopper Riders Club Chios came together. Being invited to this special event, as Bukalemun Görsel, we had the chance to meet many people and see the beautiful motors. We had chat with the founders and the members of the club, met their families and witnessed the amazing friendship and commitment between them. Kanca, the music band from Izmir contributed to the event by a rock concert.
Let's look closer to the night.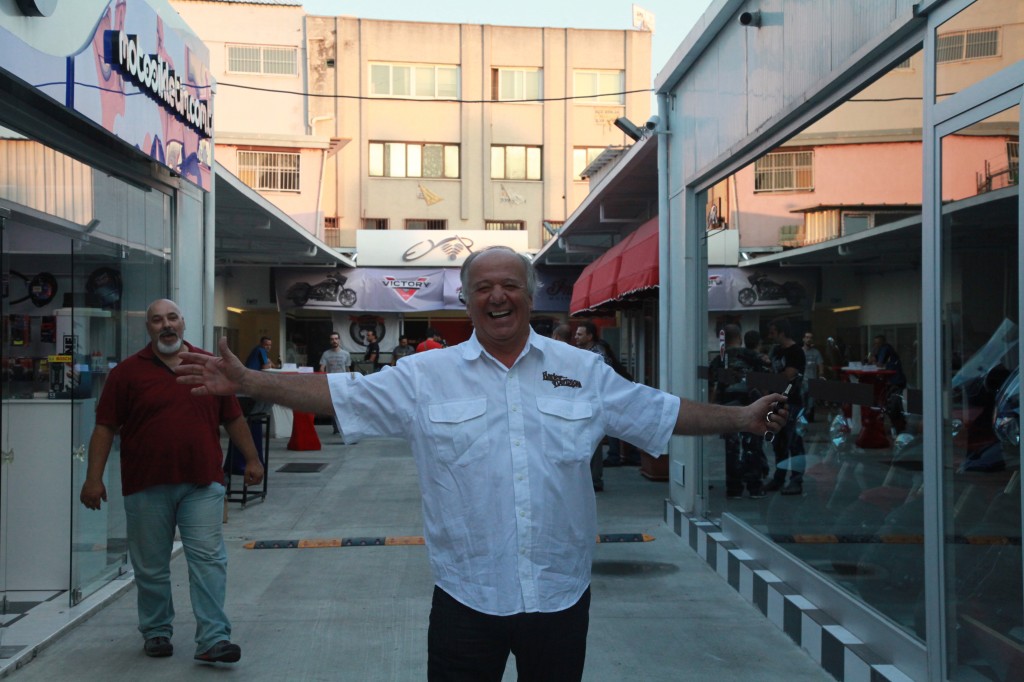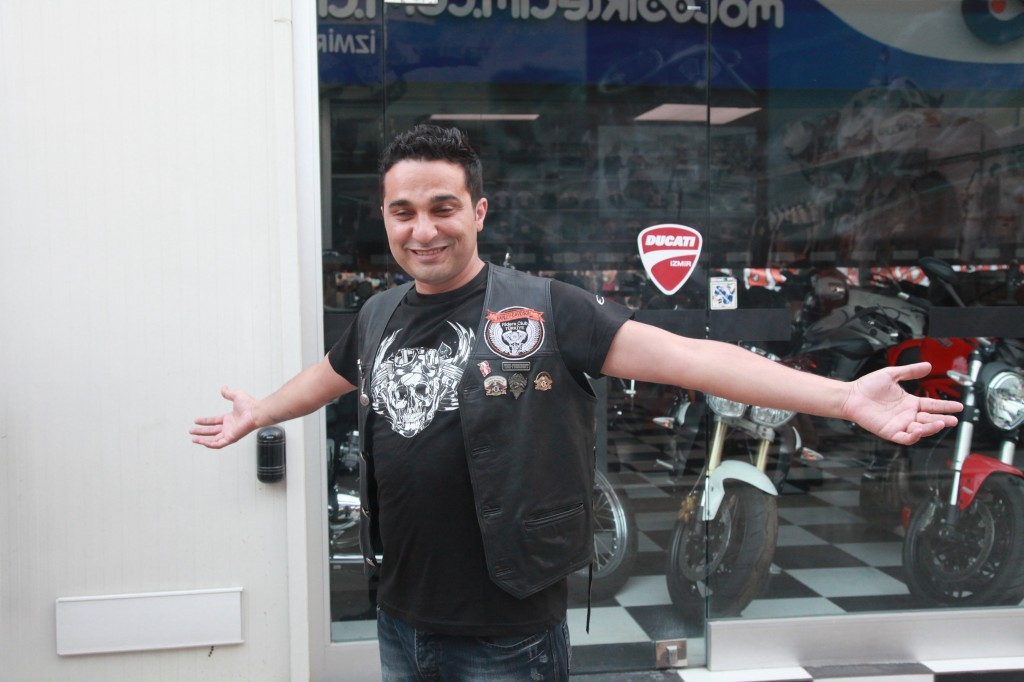 When we arrived EYP Bike, we started the night with the warm greetings by the owner of EYP Bike, Eyüp Kelleoğlu, and the president of Harley Davidson Riders Club Turkey, İbrahim Saruhanlı. We talked for a while and obtained information from Mr. Saruhanlı.
– "We have membership to the Harley Davidson Riders Club Turkey for 3 years. Our aim is to bring all the Harley Davidson fans together, to have fun and to travel. We are new as the club, that's why we are planning to arrange organizations contibuting to tourism such as Super Rally, meeting of presidents and trainings."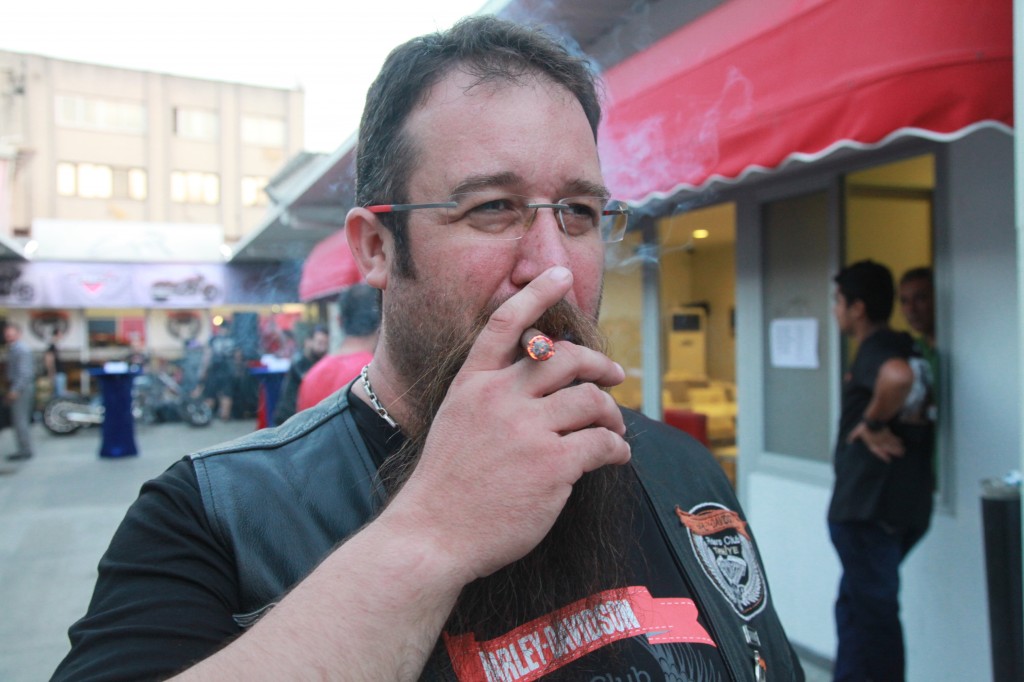 After our chat with Mr. Saruhanlı, we came across with the secretary of the Harley Davidson Riders Club Turkey, Tolga Tüzün. He was quite cheerful and humoristic. Mr. Tüzün also said that their aim is to have fun, to travel and a good fellowship. We asked the requirements to be a member of Harley Davidson Riders Club, here are them;
1- Being an owner of Harley Davidson, for sure
2- At least 3 references
3- The confirmation of the board
If you fulfill all the conditions, you can become a strong member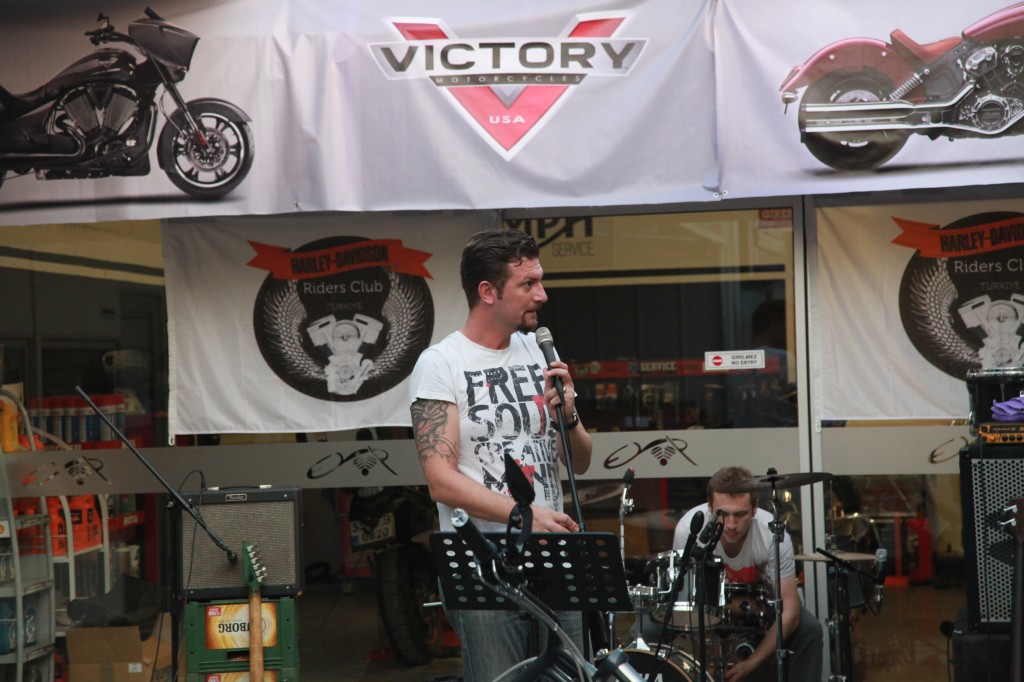 We were talking with the vocal of the Kanca band, Yiğit Vatansever before they started their concert. He was not a motor user but he had a big interest on, said "I'm having my eyes on these iron horses". Also said that this was the second event with the Riders Club and they were happy for being loved by the motor users. They had really become as one of the members and they were loved so much.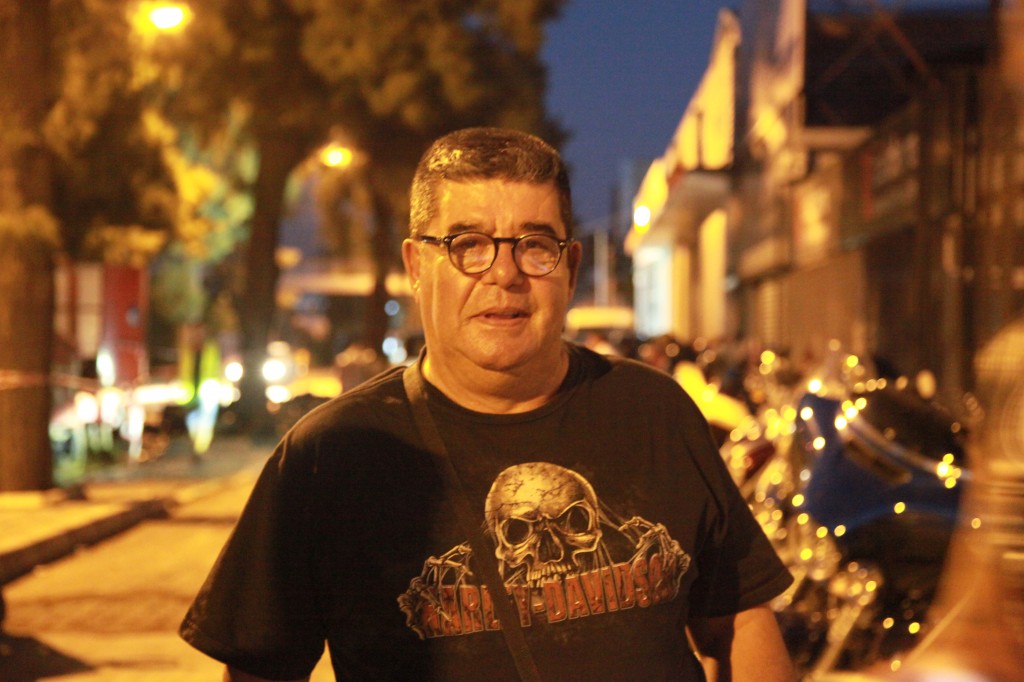 Tolga Tüzün introduced Onur Atalay to us. He is a 72-year old motor user, excitedly spoke of his 4 thousand kms-trip he did a little time ago, also said that his record was 8 thousand kms. The most unforgettable ones were the trips to Iran, Syria, Lebanon and Jordan he did alone. "During the trips, sometimes I feel regret about why I am doing it but after, I feel so happy" he said. When we ask whether his wife was supporting him, he was answering like "If I go to north, she goes to south, she never sees me off, she never used motor and she is scared". We respected to Mr. Atalay's passion, and he was giving advice to the motor users, "2 kms and 2 thousand kms are equal, always look out!"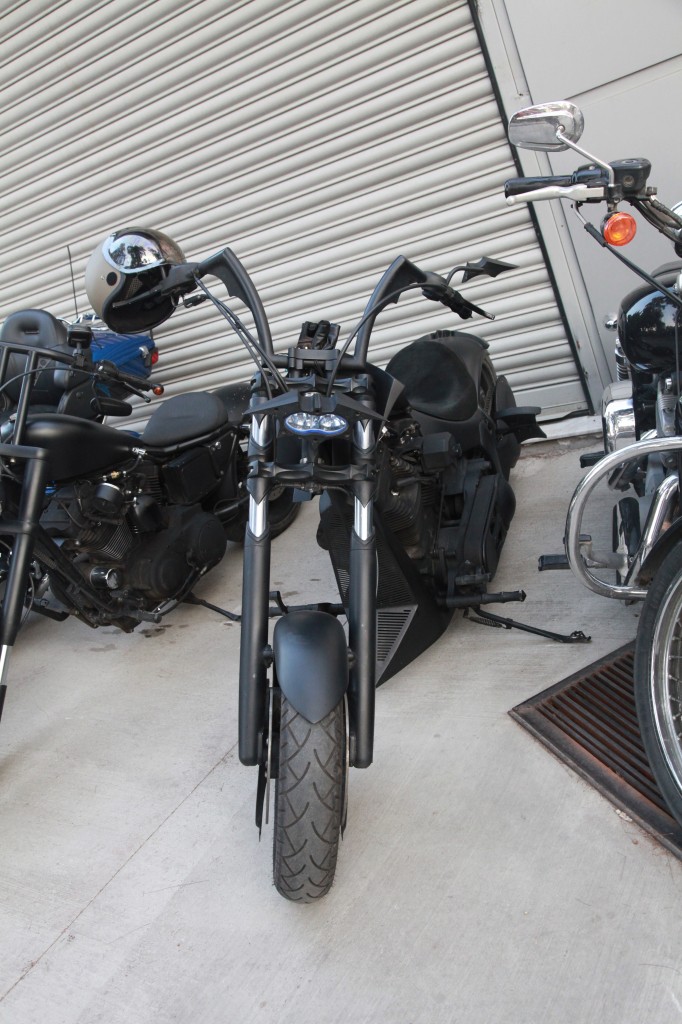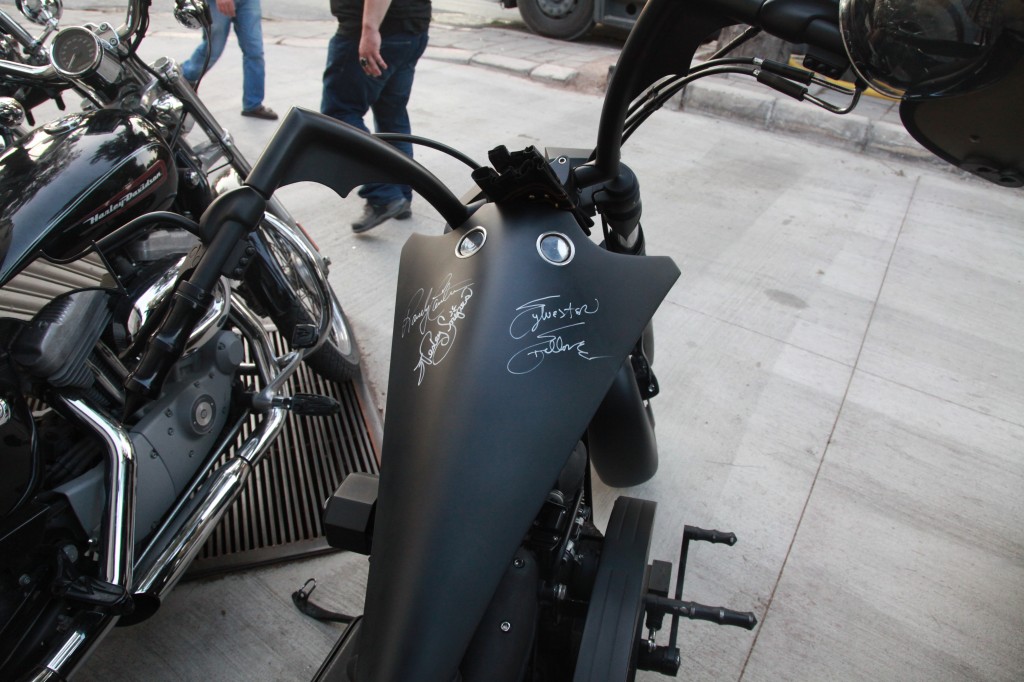 Everywhere was surrounded by the beautiful motors, we could not take our eyes of them. Especially the custom-made motors caught our eyes and we learnt that these beautiful custom motors' producers were from Harley Davidson Riders Club Turkey Istanbul chapter. We met the president of the Istanbul chapter, Ateş Tor and asked him about the chapter and the custom motors.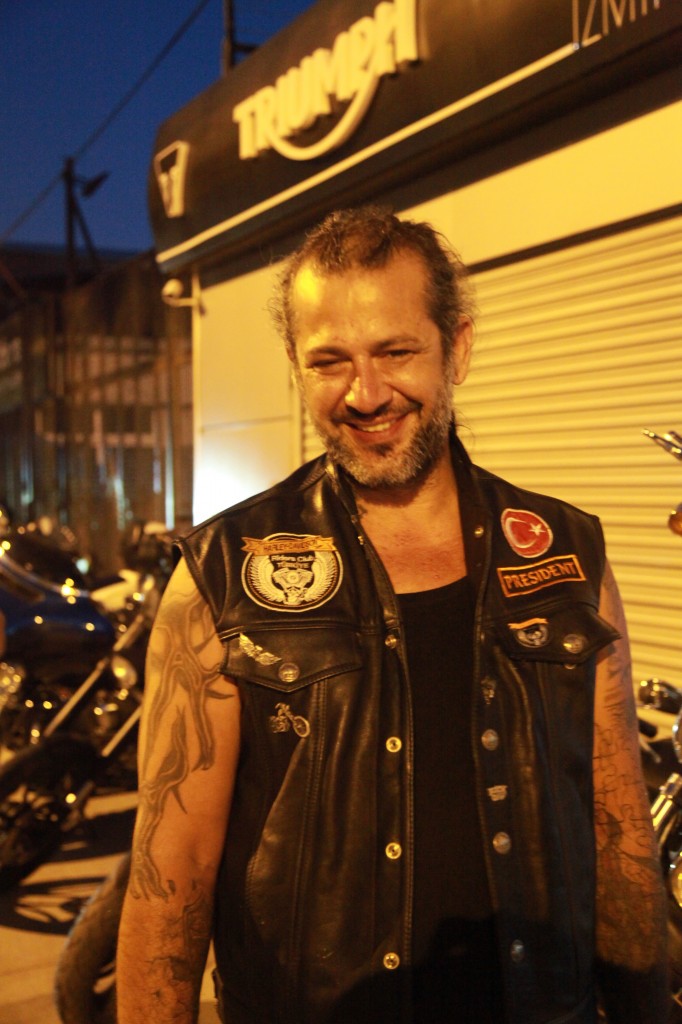 – "The club is a different fact, requires experience and we are included for 25 years. Our biggest plus is that we proved ourself around the world. The producers of the custom motors you're seeing are the members of our club. As TT custom, we gave our motors to the "Expendables 3″ film…
When the brand you're carrying our is Harley Davidson, we are supposed to be grateful and happy. We will be in a good place with many entities in Turkey.. Each of the Izmir, Istanbul and Eskişehir have no difference than the other for us, everyone in the club belongs to the fellowship. You are not concerned about how many people will come when you have wedding or funeral, we are together through think and thin and you feel powerful inside this community.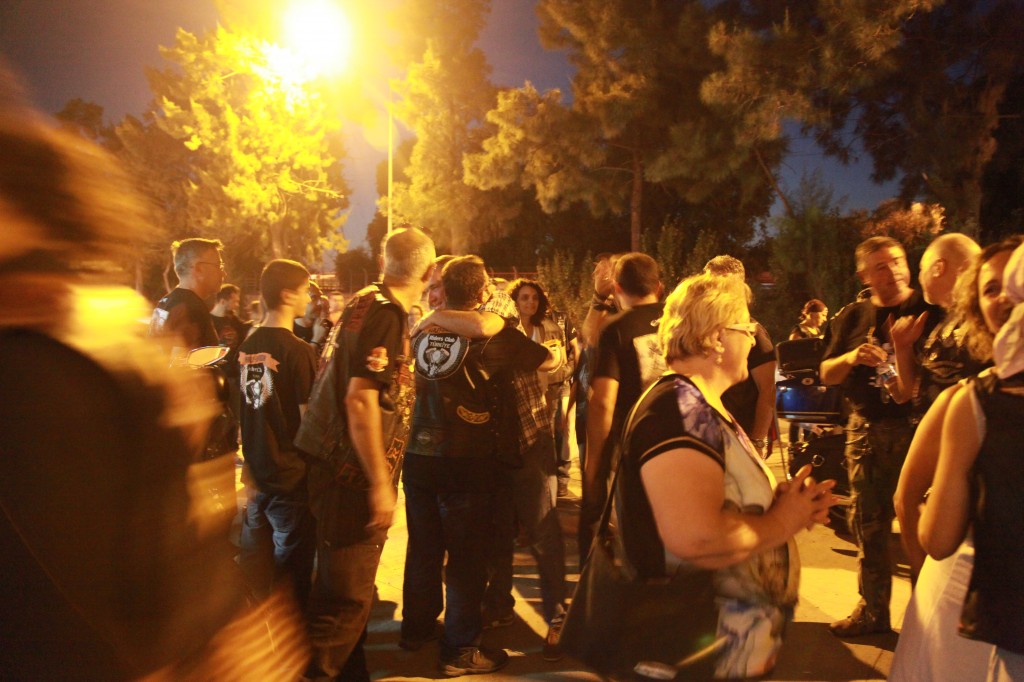 ,
Then we saw a crowded group outside, coming towards. Yes, these were the motor-lovers came with their families from Greece. Everybody gave hug to another with a huge happiness. After waiting for dinner and music, we met the president of Harley Davidson Club Greece, Alevander Pino.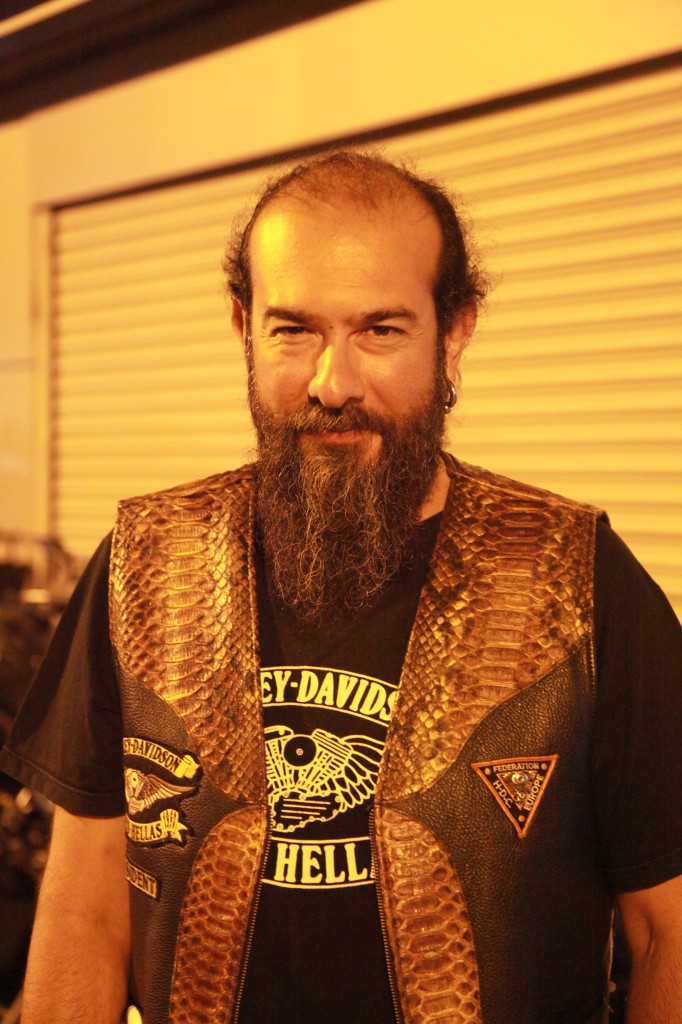 We asked him about the Harley Davidson Club Hellas firstly. "We are a club for 24 years, having 150 members. Organizations including two Super Rally and two meetings of presidents came true. We came here today by invitation and everything is so positive, we loved each other so much and will give support for them to be a member of the federation" he said. It was their first visit to Turkey officially, under the name of the club. During the chat, his leather vest caught our eyes and we could not keep ourselves from asking. We learnt that it was produced by a famous designer in Greece, given as a wedding gift and was so expensive.
Speaking of vests, we asked the questions coming out to our minds as "why vest?", "how is it without vest?". "The jacket is not necessary. It carries patch, that is what makes it important. Patch is important and sacred, we do not die for it but we respect it. Some clubs are very strict and they can die for the patch." Lastly, we asked his opinions about Turkey. "I have been in Istanbul many times before and I liked a lot. The Greeks have strong feelings for Izmir. Some Greeks cry when Izmir is talked, because they were needed to leave a place they loved the most. Almost half of the Greek population has routes in Izmir coasts and therefore this carries a big importance for us adoptively. Evaluating as a HR club, apart from the politics and ethnic topics, we put our focus to fellowship, our trips and the spirit of Harley Davidson. Our focus is the new fellowships and new acquaintances." After this effective conversation, we thanked him and went on.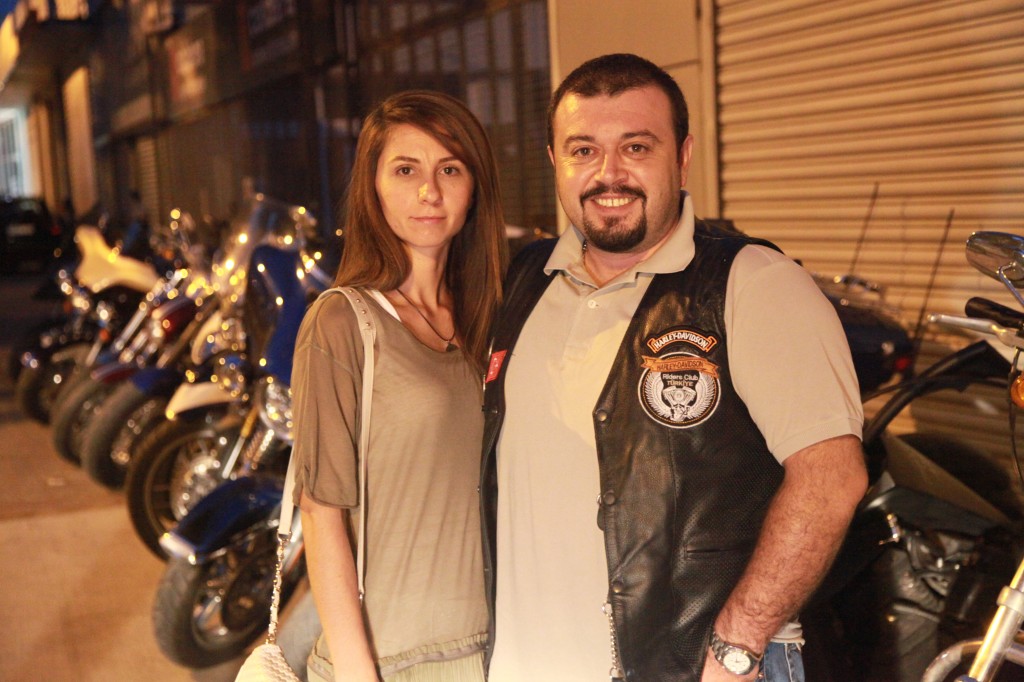 We kept meeting motor-lovers by going into the crowd and met Tayfun Erkan. We learnt that he was the only Harley Davidson Breakout user in Izmir. When we asked him the difference between the Harley Davidson and other brands, he told us that HD had a philosophy and had a more libertarian soul. We asked what he thought about the Indian brand right across we saw its name. "Indian is also a legend brand, its not well-known in our country. I will consider using if it comes."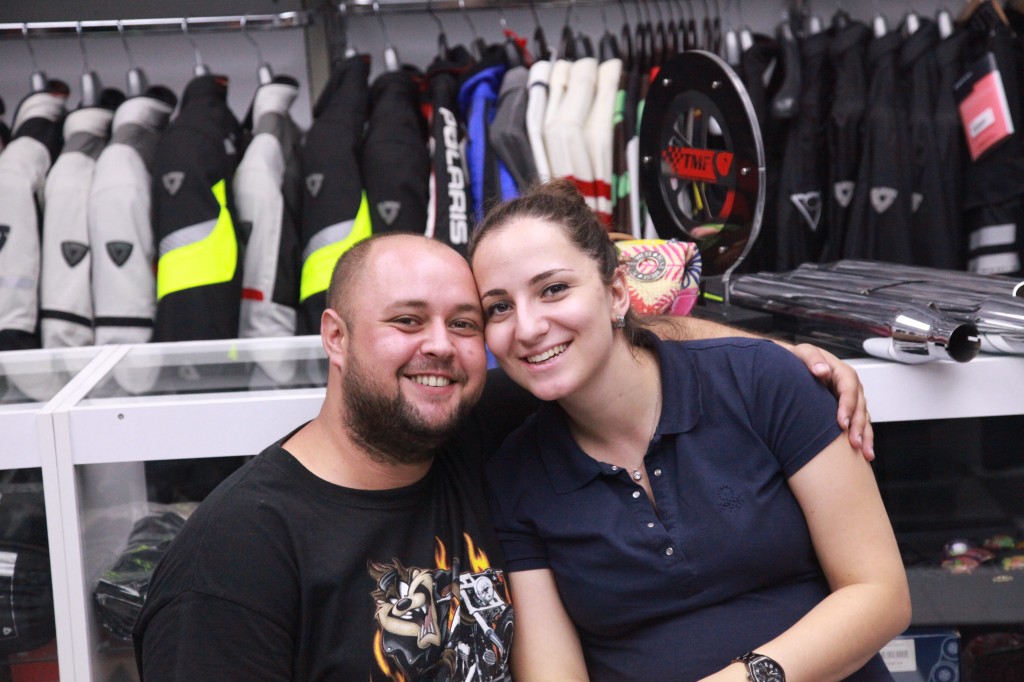 Then we met Rahmi Özışık, who was a motor user since the age of 8 and caught or attention by his joy. Mr. Özışık was also the supplier of Harley Davidson tires. After we heard he started using at the age of 8, the first question we asked was about the education. "I used the motor for years without training but now I am getting an education. This is a process which never ends and I will continue. I would like to advice the new starters to get a good education, because fixing the mistake is more difficult." Afterwards we talked with Mr. Özışık about the home owner EYP Bike. He said it was a firm following the changes in Izmir, having good service options and he was satisfied by their honesty. After knowing the owner and the team of the EYP Bike, it becomes more understandable.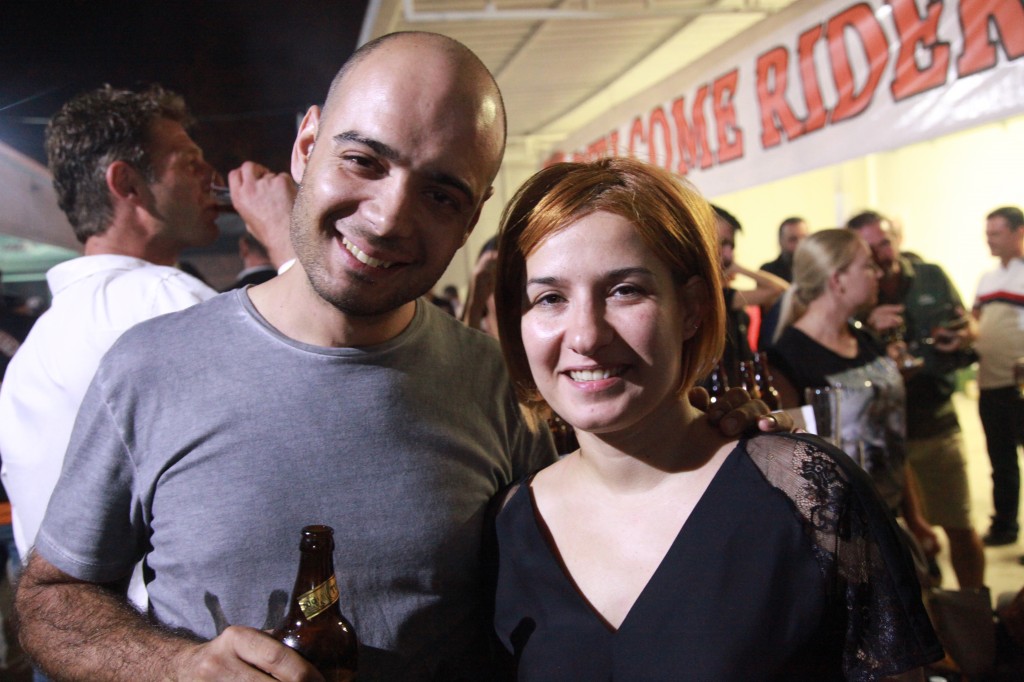 The cheerful conversations gained speed more and more, everybody seemed delighted for seeing and chatting to each other. We again went to someone looking like so delighted, Atakan Öztürk –known by his abilities- from EYP Bike team. He was known by his talents for 10 years, saying that his meaning of life was motor after his wife, at that time his wife was laughing in behind :). J. He was talking about working so intense and he wanted to get more trainings.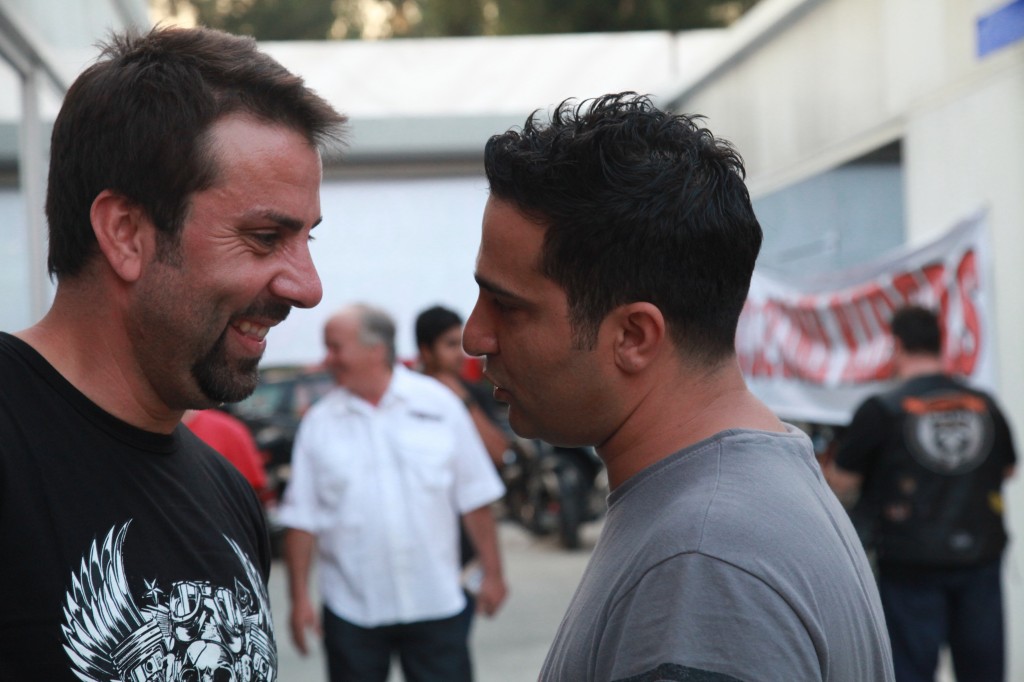 When education was discussed, we found ourselves next to Devrim Özgür, the general coordinator of EYP. We asked him about EYP Bike and what were his opinions for motor trainings in Turkey.
– Motor is still our biggest hobby. With hobbies, people do their jobs happier. The most important point is empathy. As EYP Bike, we are trying to do our job by thinking ourselves as our drivers. And I believe this creates the successful results.
For the education, today we need 8 years of compulsary education even for preparing ourselves in life. Without education, using a vehicle which we may lose our life on means suicide without knowing. In our country, a person who got the motor driving license with scooter can use a motor having 200 horsepower. And unfortunately only education can prevent this. We should not forget this; if you are involved in an accident, you are the guilty even if you are right 100% on paper. Because generally motor drivers are the ones feeling the loss the most. With this mentality, we can be more ahead of motor accidents by only getting necessary trainings.
We requested Mr. Özgür to tell us if he had any memory he never forgot, then we heard an interesting story. "I went to the education field for a student of mine getting the education appointment online. I saw that the person who got the appointment was my good friend who was using motor for years and also who taught me driving motor. I was so surprised when I saw him."
We thanked Mr. Özgür and went on by emphasizing the importance of education.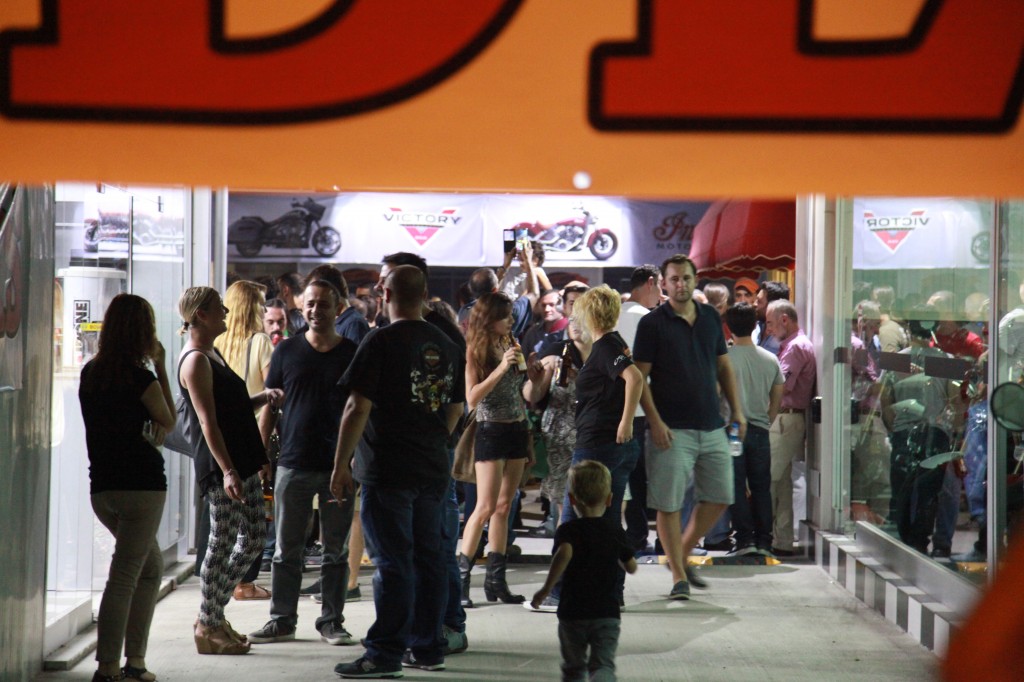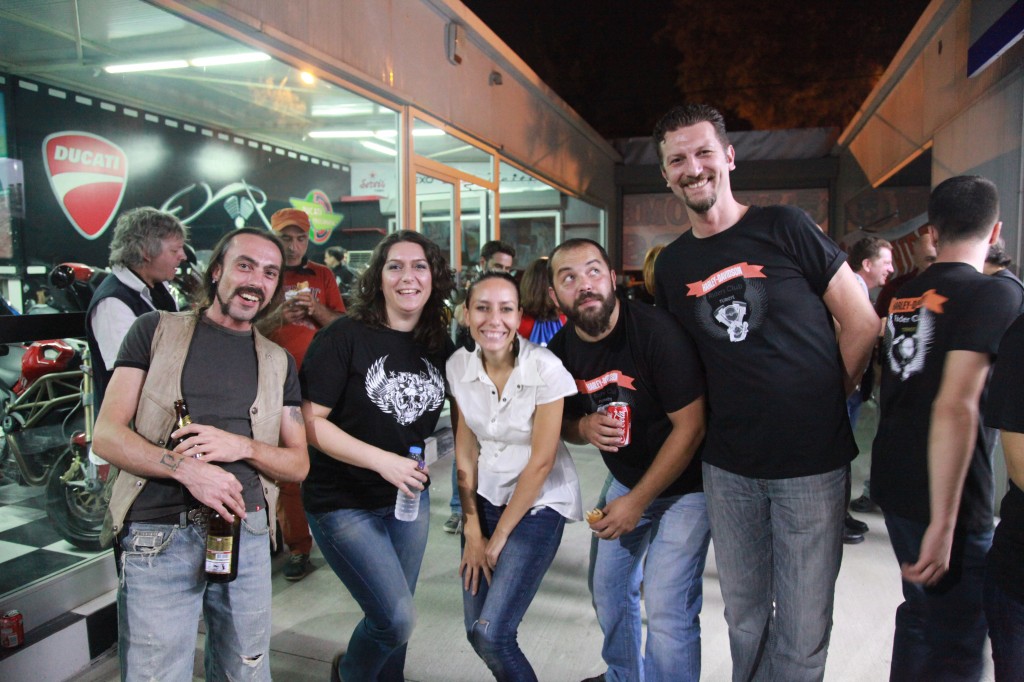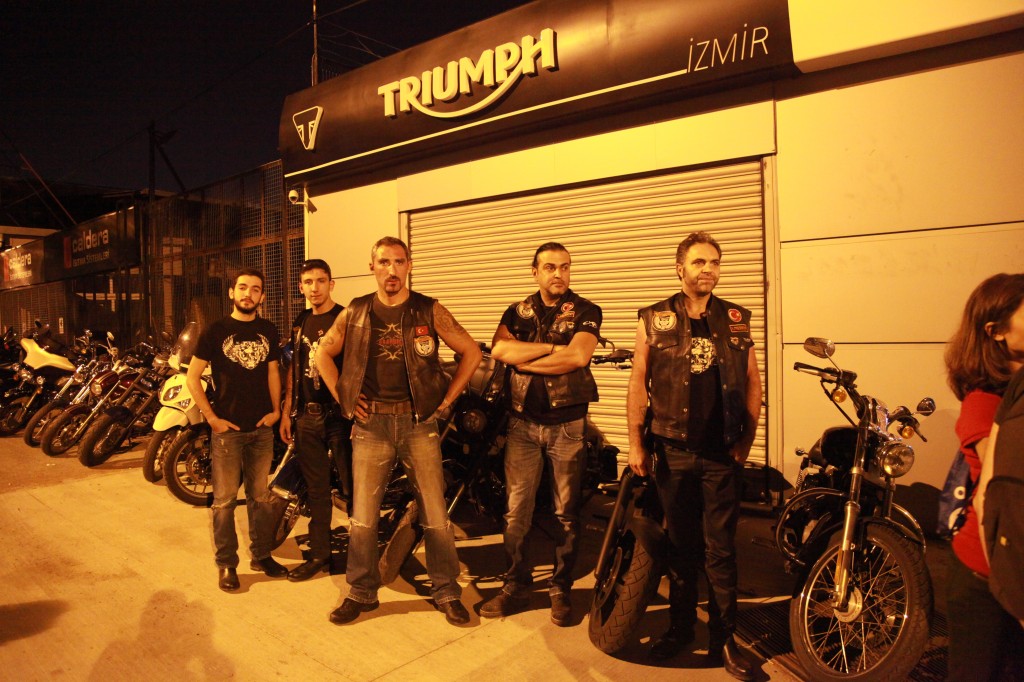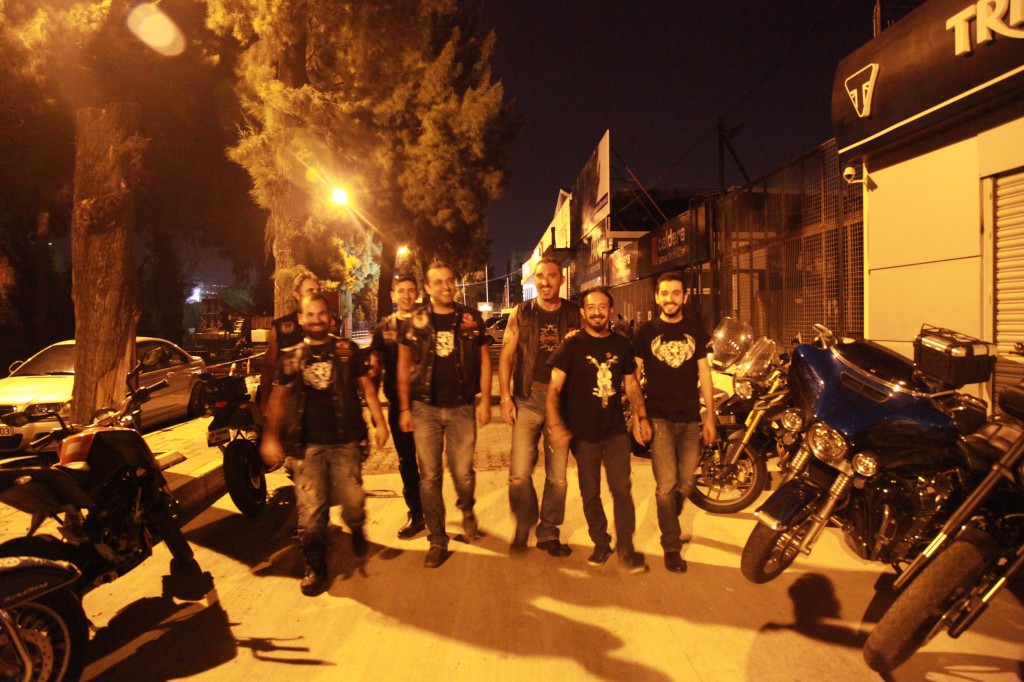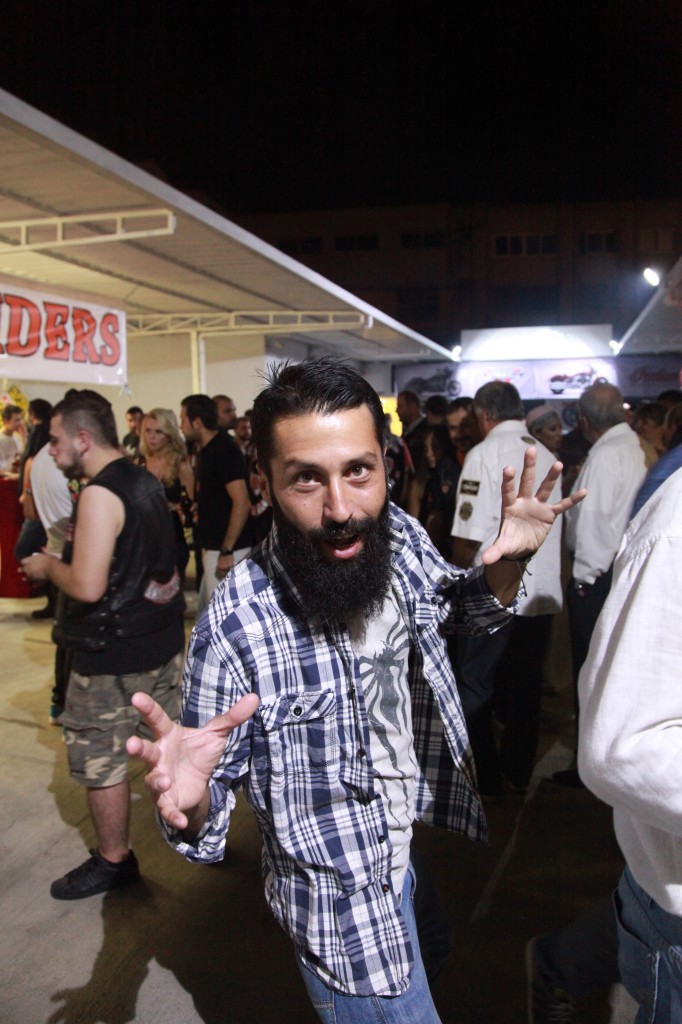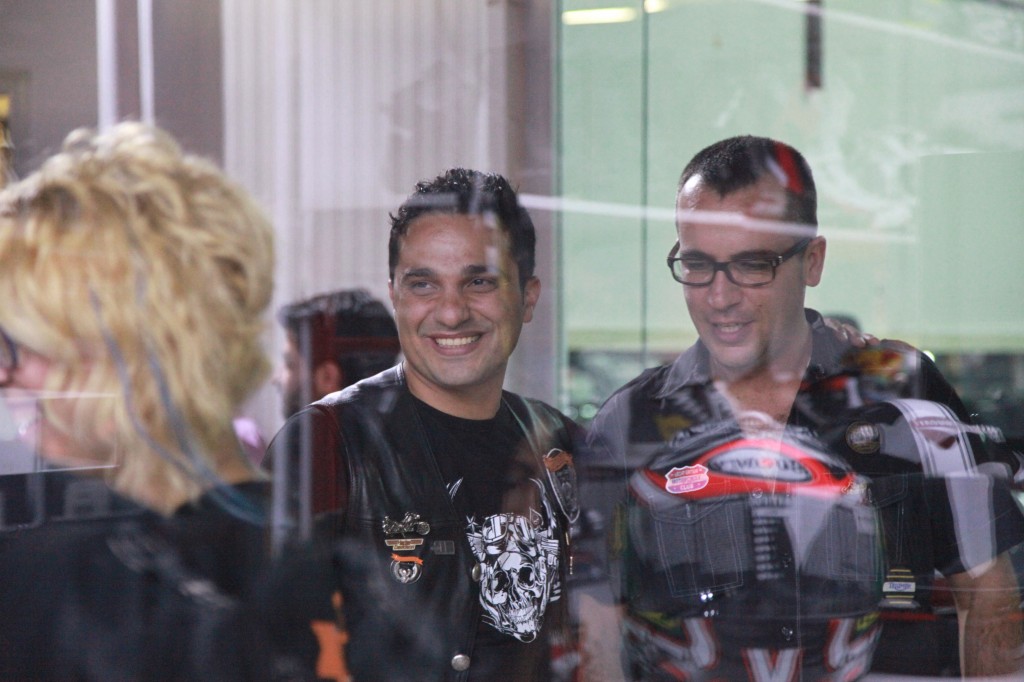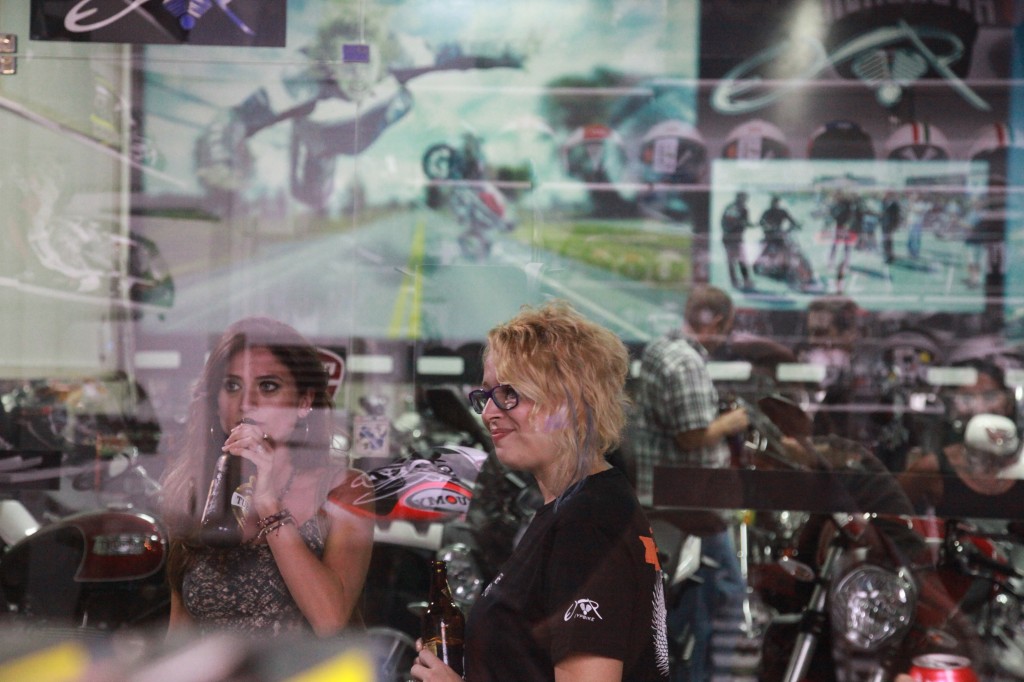 The inference we got from this cheerful night is; there is a marvelous connection between the motor-lovers, driving motor creates fantastic emotions and EYP Bike is a great host.